Kids and their parents often look for unique and creative snacks for school parties, especially at Halloween time!  One simple idea is to decorate a chocolate pudding cup to look like a pumpkin patch or a graveyard.
Use your creativity to come up with ways to make everyday snacks and candies become stars in a fun Halloween scene!
You could use:
crushed chocolate cookies, such as Oreos, to make dirt,
gummy worms,
candy pumpkins,
icing in a variety of colors,
oblong cookies like Pepperidge Farm Milanos, Nutter Butters, or graham crackers to make gravestones,
half of a round cookie like Oreos to make a full moon [if you keep the icing on it!],
edible sprinkles in the shapes of leaves, bones, or eyeballs or in fall colors,
pretzel sticks,
licorice,
candies such as Peeps in Halloween shapes,
… and lots more!
If you plan to share the treats with young children, it would be good to avoid non-edible decorations like those made from plastic.  Small children may not realize they can't eat these items and could choke on them.
---
See the pictures below for some ideas!

Source: Sprinkle Some Fun Pumpkin Patch Pudding Cups

Source: Arts & Crackers Pumpkin Patch Fall Pudding Cups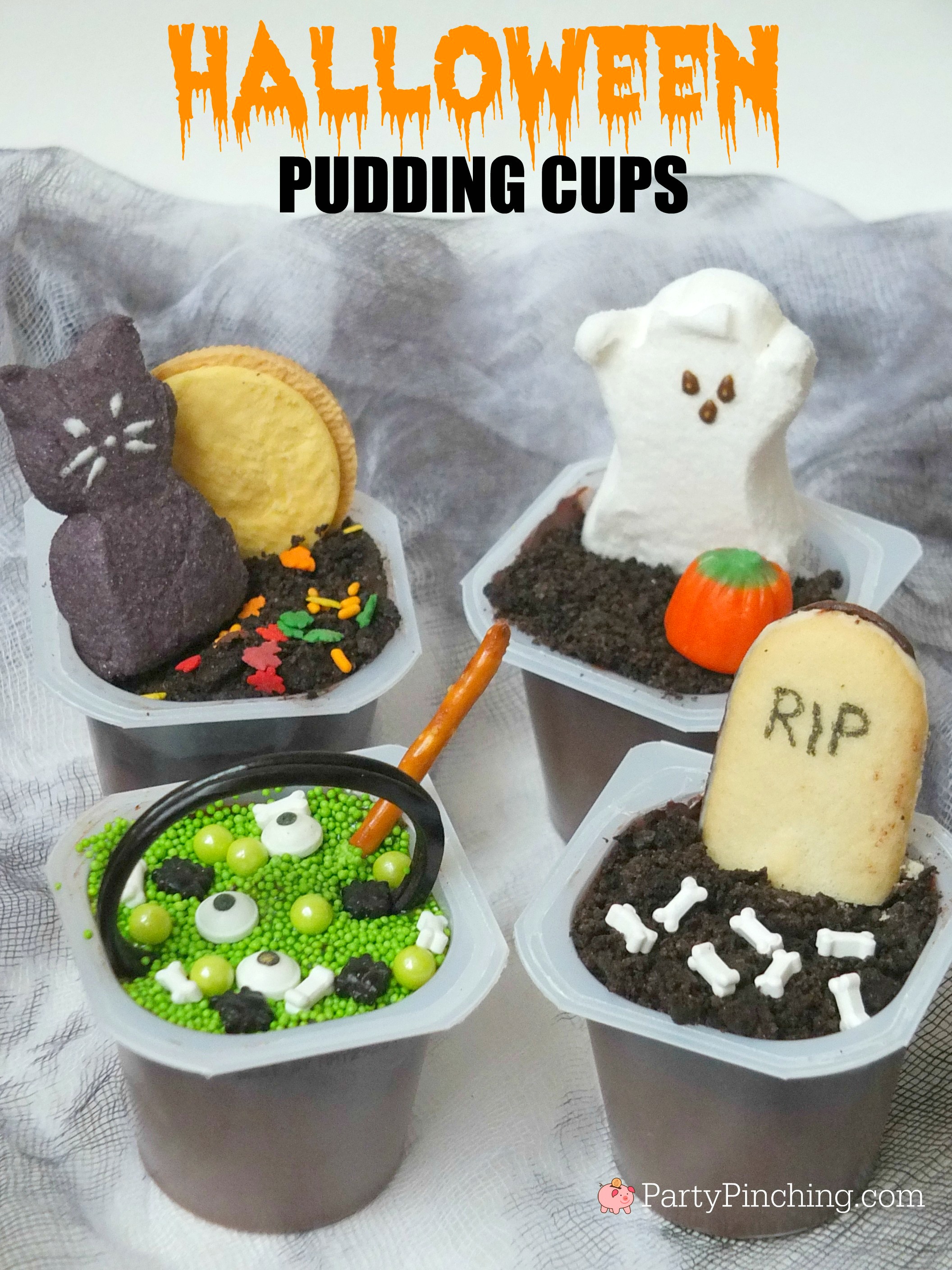 Source: Party Pinching Halloween Pudding Cups